Dir: Benjamin Langeland, Stian Servoss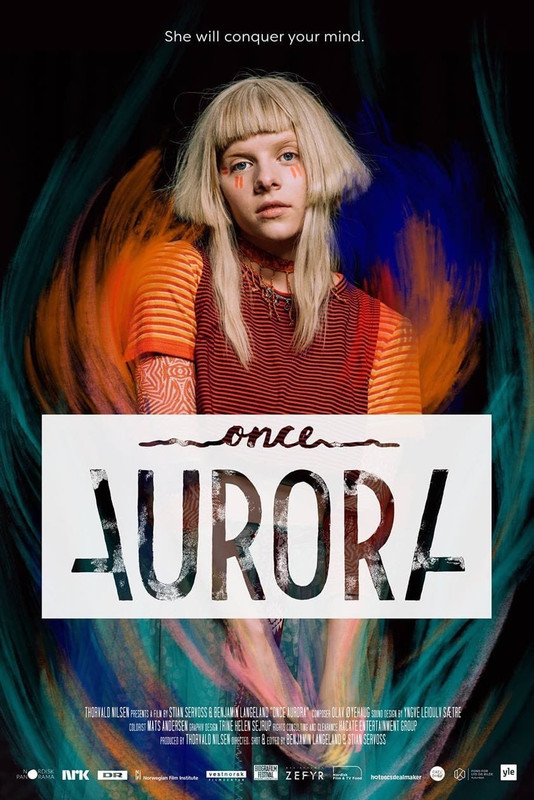 It seems early in her career for there to be a documentary focused on Aurora Aksnes, particularly one in which she talks quite so much about legacy, but there has always been a certain precocious feel about this Norwegian girl, discovered when a video of her singing a self-penned song at a school concert went viral and launched into the grind of becoming a pop star at just 16. This film catches Aurora at 20. Her first album, All My Demons Greeting Me As A Friend has met with great success, but directors and childhood friends Benjamin Langeland and Stian Servoss find her conflicted about the album, success, fame, touring and, even as she works on her second album, whether she wants to be an artist at all.
Langeland and Servoss clearly had totally unfettered access to Aurora, whether at home, in the studio or on tour. The result of this, along with her comfort with them, having known them for so long, pays dividends. We all know that interviews with famous people are, to a degree, them putting on a character. Once Aurora captures a much different version of the singer than the one we most often see in public. In some ways, the Aksnes we see here seems less secure, delicate in a different way to the thoughtful but somewhat flighty person presented in interviews (many comments tend to describe her as a pixie or a fairy). It can be difficult to watch the film as we see her struggle with the demands of this world she still seems unused to. One moment captures her locked in the bathroom, her hands shaking in what appears to be some kind of anxiety attack as she prepares to deal with yet another influx of people. Another finds her looking to her drummer (and former producer) for support when faced with a fan meet and greet.
This isn't to say that we find Aurora either ungrateful for her success or incapable of enjoying it. We're privy to both joyful and challenging moments in the crafting of her second album. There are carefree moments like the opening sequence of her recording found sounds in the old French stately home where Infections of a Different Kind was recorded and some truly beautiful raw takes of the recording, but also an amusingly strained moment as she tries to explain to a largely male crew how a certain song should sound and feel like an orgasm.
This is an especially good film about the effect of fame on someone who didn't expect and never seems to have chased it. We get a few insights into the support network around her, from the more mercenary workings of the record company, to a proud and supportive family and even down to an algae ball she seems to find a comfort but even so, the film made me feel protective, even a little guilty, as one of the fans helping drive this career Aurora seems so unsure about. Happily, we get the feeling that by the end of the film, as she's able to exert a little more control over her music, this is dissipating and that she is finding more joy in the process as well as in the experience of her fans.
For fans, Once Aurora is a goldmine. It shows the artist they are familiar with but in a much deeper and more rounded light. It' not always an easy watch, but if you are willing to engage with the complexities of how we see Aurora feeling then it's a thought-provoking film as well as a revealing and welcome insight into one of the best musicians the modern pop scene has to offer.