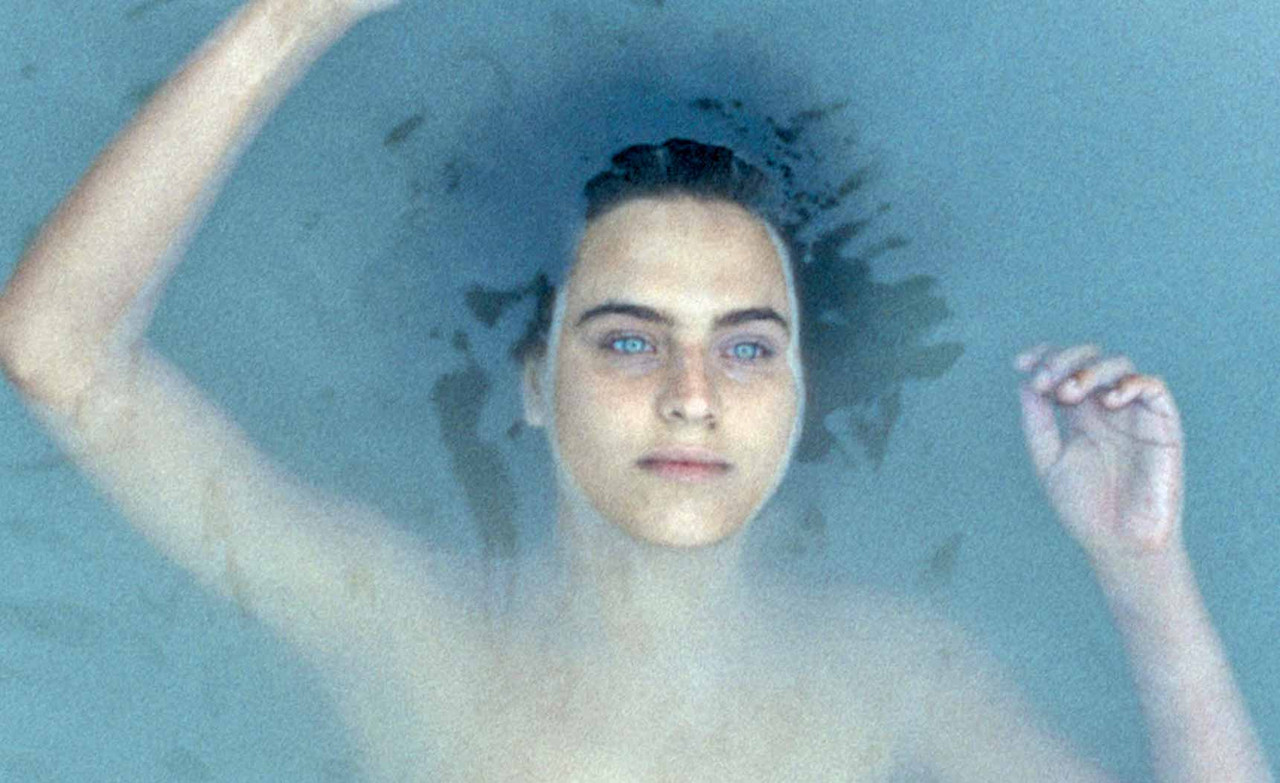 Italy has recently produced some excellent coming of age movies and brought them to the LFF. Some, like Alice Rohrwacher's Corpo Celeste, eventually saw a UK release while others, like Antonio Capuano's Dark Love, are still sitting in international release limbo. I suspect, despite the fact that, flaws and all, it's better than a good deal of what does make it to cinemas, that niche appeal will see Arianna join the second group.
In her opening narration, Arianna (Ondina Quadri) tells us that she was "born twice, no, three times", first as a boy, then aged three as a girl then, in an as yet unspecified way, when she was 20. At 20 we find Arianna returning with her parents to an island where they holidayed many years ago. It becomes clear that Arianna has had developmental problems; she wears a hormone patch to help her breasts develop, and is still not menstruating. She also finds, thanks to a willing boy, that it is too painful for her to go through with sexual intercourse. When her parents go away and leave her on the island, Arianna decides to get a new doctor and discover once and for all what her problems are.
Arianna is perhaps best described as a proficient film. It looks good, better than that from time to time (especially in scenes in the springs where characters go swimming) and it tells its complicated coming of age story in a way that is both efficient and easy to identify with. The one thing that consistently stands out is the leading performance. Ondina Quadri's androgynous beauty is ideally suited to the role, but it's her performance that makes Arianna come to life, both as a character and as a film. Many of Quadri's best moments come in what she doesn't say – look at her face in the scene when, after her parents return, she tells her mother that she's fine, or the reaction to her boyfriend as they eat cereal in the middle of the night, after another failed attempt at sex.
Director Carlo Lavanga tells his story with a typically European frankness, to the point that I began to think that Quadri probably could have negotiated some of the nudity out of the film. However, this is an intimate story, focused around the development (or lack thereof) of Arianna's body and Lavanga's intimate, but largely non-purient, approach pays off in illustrating how Arianna sees herself.
The problem here is twofold. First, after that opening narration, it takes Arianna the entire film to discover her condition, while any audience member with a bit of general knowledge will probably figure it out by the end of the first scene. Secondly, the process that it goes through to get there, while well written and played, is very much by the numbers. Arianna's condition is the only thing that really sets this story apart from any other coming of age film, and even that has been explored more convincingly in the past.
Carlo Lavanga may go on to make better films than this, and I'm certain Ondina Quadri will, but overall Arianna is pretty middle of the road. It breaks no new ground and aside from a notable leading performance, it won't linger long in the mind.
★★★