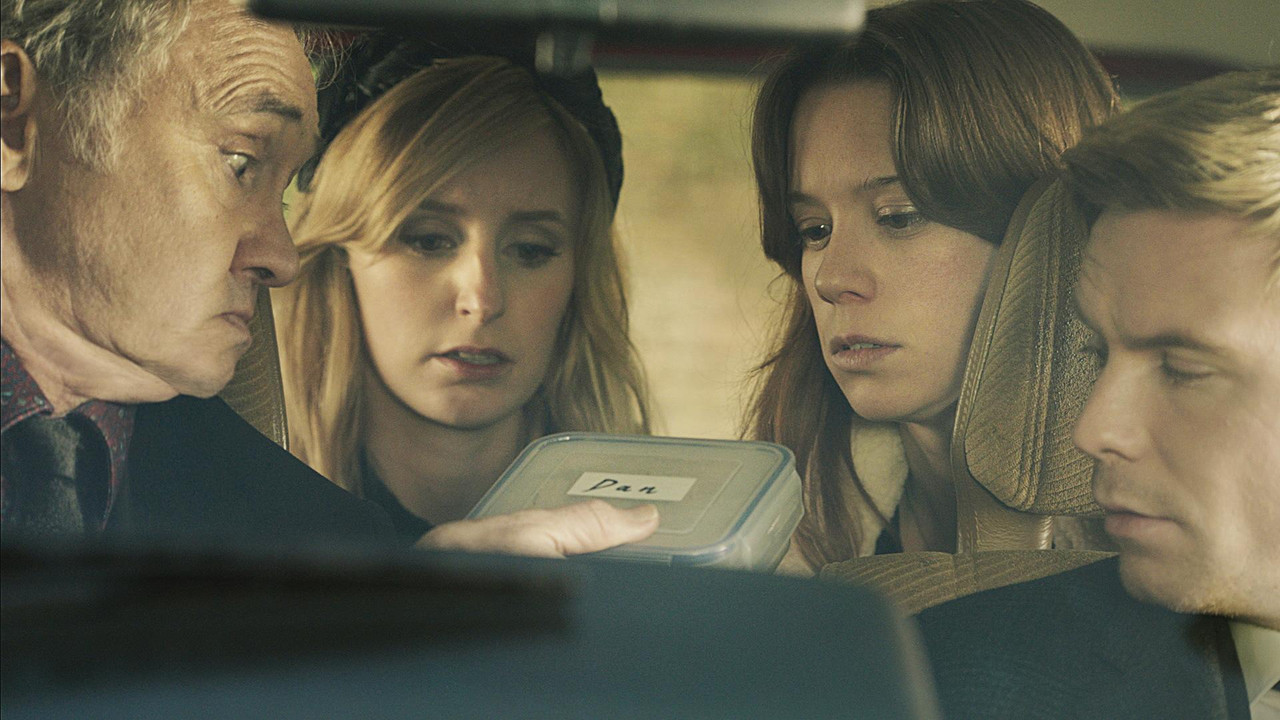 Terminal cancer seems to have been a favoured topic in cinema over the past few years. 50/50 tried to add a little comedy to the mix and YA adaptations The Fault in Our Stars and Me and Earl and the Dying Girl were both hideous, treacly things that tried to be glib, then beat us up until we cried. Burn Burn Burn is, happily, different on many levels. First of all, as the film opens the cancer patient, Dan (Jack Farthing), has already died. At his funeral, he (via the first of a series of videos recorded as the disease takes its toll) asks his friends Seph (Laura Carmichael) and Alex (Chloe Pirrie) to take a road trip on which they are to scatter his ashes in four places that are - or were - significant to him. During this trip, friendships and other relationships hit bumps in the road.
The first joke in Burn Burn Burn, which is also the first line, does a lot of heavy lifting. It establishes the way the film will balance sometimes stinging humour with raw emotion along with the level of comfort that exists between Seph and Alex and, by implication, Dan. It's also just a really funny joke. This, remarkably, is a balance that Charlie Covell's screenplay will manage to retain in just about every scene.
Covell's writing and the three excellent leading performances establish in short order and from a distance a triangular friendship that we totally believe in, with the dialogue covering a believable combination of the minutiae that friends can end up spending hours discussing and the big important conversations that end up defining why you're friends.
As Dan, Jack Farthing has Burn Burn Burn's most challenging role; he has nobody to act with and must communicate a closeness to the friends he's addressing, while also delivering a convincing picture of someone whose health is on a downward spiral. He pulls all this off, indeed by the last couple of videos his sunken-eyed appearance is alarming, and it sticks with you when he apologises to Seph and Alex for lying about his diagnosis, but says "but seriously, fuck you for believing me". What's remarkable about both the writing of this character and Farthing's performance is how bright, funny and alive Dan seems, even at his worst. We get a great sense of how much fun he would have been to be around and, in that, the sense of loss that Seph and Alex must feel.
Strong as the screenplay is, without the central relationship between Seph and Alex working, the whole film would fall apart. Laura Carmichael (who, as I'm not a Downton Abbey viewer, I hadn't seen before) and Chloe Pirrie (who I've been tipping since naming her my one to watch from LFF 2012 based on her role in Shell) have to carry the film on their shoulders, and both excel. The dynamic between them is totally credible, set up by that first line and carried through in a series of funny scenes that gives each of them a specific voice, but draws enough similarities between them that we get a sense of a shared sense of humour, private jokes and a real closeness, which then begins to break down as the slightly more dramatic second half of the film comes into focus.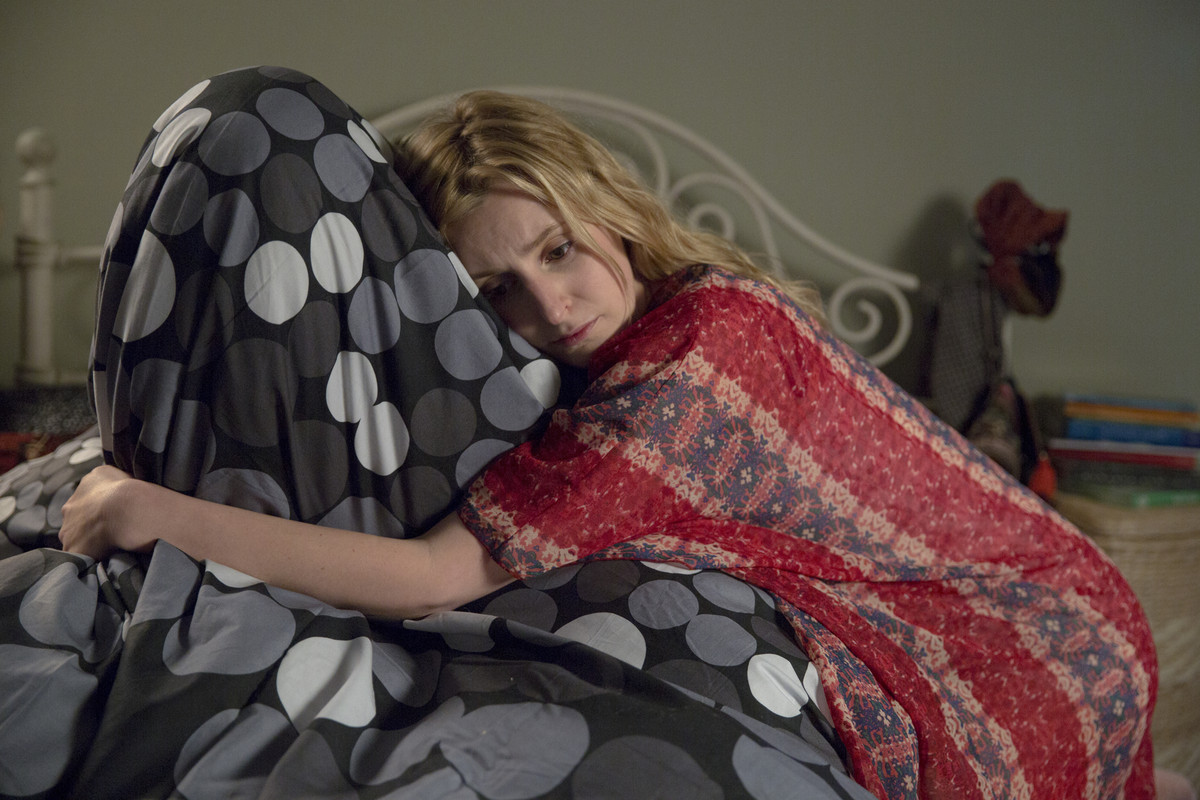 The film's more dramatic moments are shared between the main characters, but Farthing and Pirrie get especially notable scenes. Dan's third video is a wrenching watch, both for the characters and for us, because we've got to like them. The bitterness of the unfairness of his fate seems to overwhelm Dan and that spark we usually see turns barbed. It's a great piece of writing, sensitively played by Farthing. Then there is Pirrie's monologue. About three-quarters of the way into the film, Alex finally tells Seph a secret she's previously kept from everyone but Dan. It's a hugely moving piece of writing and Pirrie delivers it with absolute conviction, all while standing in the middle of one of the film's best visual gags. This is typical of Covell and director Chanya Button's approach, over and over again they deliver the film's most heartbreaking moments, then hit us with a big laugh. This pays dividends because it means the film never gets bogged down in sadness or feels like it's begging you to cry.
These three characters form the backbone of the film, but Joe Dempsie does good work as Seph's nice but rather dull boyfriend and a parade of comic talent comes in for one or two scenes as the girls encounter people on their road trip. The best of these is Alice Lowe, who is hilarious in her three or four minutes as a tour guide at Glastonbury Abbey but Sally Phillips, Matthew Kelly and Alison Steadman (in a more dramatic role) all impress as well.
Perhaps the only slight bump in this road trip comes towards the end. Alison Steadman's part, though very well played, does feel a bit on the nose, a plot device designed for a very specific moment. Still, Burn Burn Burn snuck up on me and became one of the highlights of my LFF. It's one of the funniest British films I've seen for some time and marks out Covell and Button as talents to watch, individually or, hopefully, together.
★★★★