I haven't had the time (or, quite frankly, the energy) to cover everything I've seen from this year's London Film Festival so, in the hope of clearing the backlog, here are some (very) brief thoughts on some titles I didn't get to cover in more detail.
Living on Love Alone
This look at the life of a 23 year old woman (played by an excellent Anaïs Demoustier) drifting from job to soul destroying job and partner to casual partner until she meets a cool, handsome guy (Pio Marmaï) who says he's an actor starts off really well. It's slowly paced, but patiently builds two very compelling characters whose relationship is always interesting and believable. It also has some witty and true things to say about the experience of the day to day 9 to 5 grind of the job market.
Isabelle Czajka gets very strong, unaffected, performances from her leads, but unfortunately, her script runs off the rails in the third act, when, with one key moment,
Living on Love Alone
seems to become another film, charging off in an unexpected direction that never really convinces. Still, the strong performances and Czajka's naturalistic approach make this worth a look.
It's Kind of a Funny Story
Dir: Anna Boden / Ryan Fleck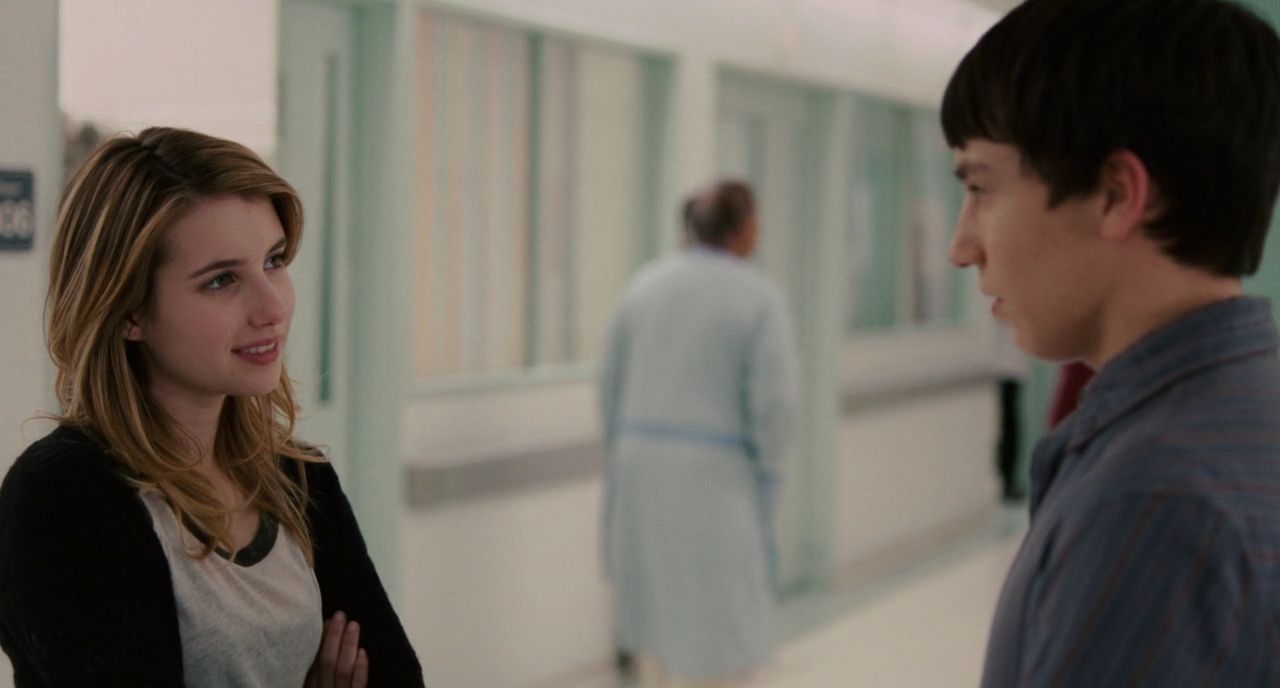 This is definitely a tilt at the mainstream from the writing/directing team behind Half Nelson and Sugar, and it's a pretty good one. It follows five days in the life of 16-year-old Craig (Kier Gilchrist) after he checks into a psychiatric ward when he's feeling suicidal. It's more fun than you'd think, given the subject, and what it ends up feeling most like is The Breakfast Club in a psych ward. Boden and Fleck inject plenty of energy and variety into the film with animated sequences (very reminiscent of Michel Gondry's work), escapes from the ward and fantasy sequences (Craig's performance of Under Pressure is a highlight).
Most of the performances are strong, but in the lead Kier Gilchrist is a little bland. He's not terrible, but he is shown up by the other actors around him. Best is Zach Galifianakis, who acquits himself very well in a largely dramatic role as another patient who takes Craig under his wing, while Emma Roberts makes for an effective love interest and gives her character enough depth to suggest that she's already a better actress than her aunt Julia. Some may find this a little quirky for their taste, but I had fun with it.
The Taqwacores
For better or worse, Muslims and the Muslim experience have been much more represented in media of all sorts since September 2001, but most of those depictions have tended to focus on one particular issue, whatever the angle. Perhaps the most refreshing aspect of The Taqwacores is that it almost entirely ignores questions of radical Islam, terrorism or the victimization of the Muslim community. Instead the focus is on the underground Muslim punk scene in Boulder, Colorado.
Director Eyad Zahra gives the film a washed out look, giving the impression that Boulder really needs this energizing music, but it is the script as much as the images that makes the film interesting. Without being heavy handed about it, and with a real sense of humour, the film looks at the way its characters sometimes struggle to reconcile their beliefs with the punk scene. This leads to a lot of thought provoking moments, especially in the prayer meeting led by Jehangir (a charismatic performance by Dominic Rains), and to some big laughs (almost everything that Noureen DeWulf says as burqua clad Rabeya is hilarious). This is an energetic, refreshing, daring film that really throws you into a culture you probably didn't know existed.
The only real downside to The Taqwacores is that the ending doesn't quite satisfy, it feels cheap and stock, and therefore lacks the emotional punch it's looking for, but it doesn't undermine the film as a whole, and I really hope someone will pick it up for UK distribution so you get a chance to see it.
I don't for the life of me understand why this film exists. It's not that the story of the short life of playwright Andrea Dunbar (who wrote the titular play and Rita, Sue and Bob Too, before dying of a brain hemorrhage at just 29) and of what happened to her daughters - especially her mixed race first born Lorraine - after her death isn't interesting, in fact, it is fascinating and absolutely heartbreaking, it's just that the way Clio Barnard tells it is so strange that it just doesn't function as a film.
Barnard recorded audio interviews with Dunbar's family, and other people connected to this awful story. That audio is what we hear in the film, but what we see are actors playing each role, lip-syncing to the recorded interviews. It is incredibly distracting. Barnard says that she wants to call attention to the fact that you're watching a film, well… well done, I suppose. I never got away from the fact that this was a construct, never stopped being distracted by the fact that the lip-syncing was often a little off, and thus I never entirely engaged with the story.
My best friend isn't a great cinephile, in fact, he's often described cinema as radio with pictures, usually, I'll argue with him until I'm blue in the face about that, but here he's a hundred percent right. This is radio, it's audio interviews, put them on the radio where they belong, where the impact of the story won't be distracted from by the self consciously artsy manner of its telling. This is a story that should be told, just not this way.
Britain and America seem to struggle finding roles worthy of the talents of Kristin Scott-Thomas. Happily that's not the case for French filmmakers, who have helped this exceptional actress to a real career renaissance in her late forties. Unfortunately Lola Doillon's latest, while it offers Scott-Thomas another emotionally intense role, doesn't match up to the likes of I've Loved You So Long or last year's Leaving as a whole.
The problem is perhaps that the film is stripped down, so simple, that it feels like something that belongs not on film but on the stage. It's largely a two hander, with Scott-Thomas as a doctor who is kidnapped and held captive by a younger man (Pio Marmaï) who wants revenge, but won't tell her what for. As he holds her for longer they begin to talk and form a connection.
The scenes between Scott-Thomas and Marmaï are great extended exercises in expressive, largely silent, and very subtle acting, but Doillon doesn't make the most of them. The film is static, not very imaginatively shot, and never really comes to life visually. There are also problems with her script, notably the confusing psychology of Scott-Thomas' character, whose relationship to her captor seems to change from scene to scene with little explanation, and no sense of a continuous arc. Kristin Scott-Thomas is a good enough actress to sell each individual moment, but when you step back and look at the whole, her character makes little sense.
This should have been intense and claustrophobic, instead, it's stagy and frustrating. It is worth a look if, like me, you're a big fan of Kristin Scott-Thomas, otherwise this is very missable.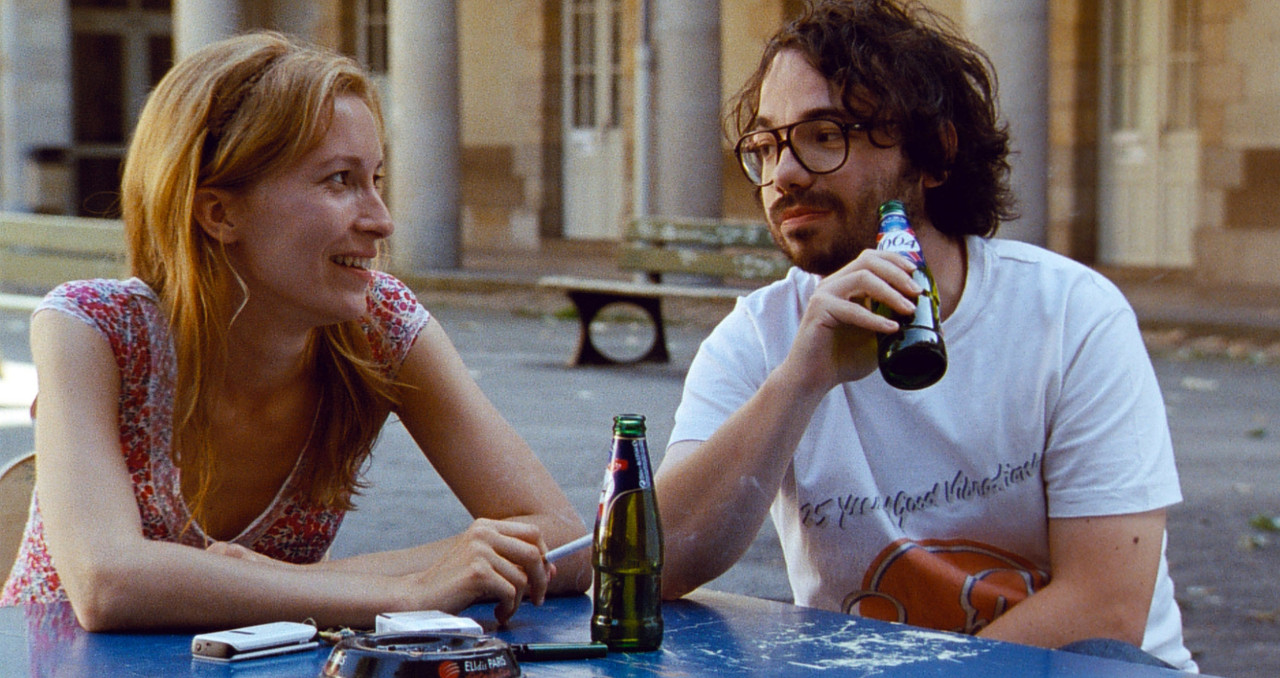 There is a nice, freewheeling, feel to this Rhomeresque film about a groups of twenty and thirtysomething friends hanging out in Paris over a summer. There are few big events, narrative structure is minimal, instead what we get is a sense of being invited into this group.
The performances are naturalistic and understated all round, with everyone good individually but, perhaps more importantly, also gelling believably as a group of old friends. Standouts include Louis-Ronan Choisy, who builds on his debut in Francois Ozon's Le Refuge with a nicely played turn as a bandleader whose unstated but obvious mutual attraction to their keyboard player (Dounia Sichov, also excellent) forms the closest thing this film has to a narrative through line. Also standing out among the ensemble is Lolita Chammah, whose part here, along with her very different turn in Copacabana, suggests that she's inherited quite a bit of her mother Isabelle Huppert's talent.
Memory Lane strikes some very identifiable notes as it passes through the day to day dramas of real life, dealing with some big issues; love, sex, depression and death among them without becoming overdramatic or depressing itself. Indeed this is a very light and easily enjoyed film, largely because it is so easy to spend time in the company of these people. If you don't mind a film that meanders a little then
Memory Lane
is definitely worth seeking out.
★★★☆☆