Forget Wolverine, fuck Transformers, to hell with Harry Potter. Here's another selection of movies that it might actually be worth getting excited about.
Dead Snow / The Horde
ZOMBIES! In the Norwegian Dead Snow a group of vacationing medical students have to escape Nazi Zombies (NAZI ZOMBIES!!!), quite apart from the sheer awesomeness of that concept, the fact that Scandinavian horror really seems to be on the up, and the fact that Dead Snow has been very well received by genre fans so far, I NEED to see Dead Snow because the tagline is so spectacularly brilliant.
Ein, Zwei, Die. That is tagline perfection.
I know even less about Yannick Dahan and Benjamin Rocher's The Horde, billed as 'an end of the world battle between cops, gangsters and zombies'. It looks likely to continue the current trend in French horror for extreme gore and violence. Nobody has seen The Horde yet, but right now I'll check out pretty much any new Gallic horror.
Fish Tank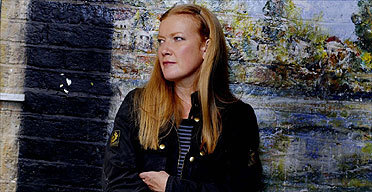 Andrea Arnold won an Oscar with her short film Wasp, and though her challenging feature debut did little business, and never gave rise to the other two films that were supposed to follow it, Red Road is still one of the most impressive first features of recent years. Fish Tank features a largely unknown cast, bar rising star Michael Fassbender, who, for me, hasn't so far found a film as good as he is an actor. What little information is available makes Fish Tank sound more of a slice of life drama than Red Road, which at time strayed close to thriller territory, which ought to play to Arnold's strength as an actor's director.
Gigantic / 500 Days of Summer
Zooey Deschanel is just the most adorable actress on the planet. She has, it's got to be said, made some shitty, shitty choices of late but these next two releases pair her with excellent co-stars (Paul Dano in Gigantic and best actor of his generation Joseph Gordon Levitt in Summer) and appear to give her the kind of kooky cutie character that she absolutely excels at. I want to see Gigantic, but its 500 Days of Summer (being released in, erm, October) that I'm really dying to see because I've heard it favorably compared to the utter magnificence that is Before Sunrise. If Summer can even get near that kind of a connection for me then it will be one of the great treats of 2009, and if not I can just gaze at Zooey Deschanel.
The Girlfriend Experience
I respect Steven Soderbergh's films more than I generally like them, he's a filmmaker who, almost uniquely, manages to balance audience pleasing blockbusters and art movies. The Girlfriend experience is likely to lean towards the latter. It's a digitally shot story of a high priced call girl who offers the titular service to her clients. Perhaps the most interesting thing about this film is the casting of its leading role. Soderbergh cast porn star Sasha Grey, in her first non-porn role, as his lead. It's not unheard of for adult stars to acquit themselves well in mainstream roles – Marilyn Chambers did it in Rabid, and Karen Bach and Raffaella Anderson were both strong in Baise Moi. It will be interesting to see if Grey can also pull it off.
Grace
Film Threat gave this indie horror a pretty glowing review, and that along with the synopsis and the amazing poster has got me intrigued. The film has a young mother losing her unborn child, but insisting on carrying it to term, only to have it miraculously return to life at birth, with a taste for human blood. This sounds like one that could go either way; hokey and annoying, or out and out disturbing. Lets hope its option B.
Greenberg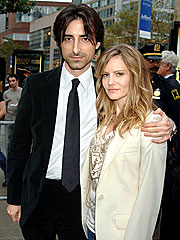 I wish I'd enjoyed Noah Baumbach's last film – Margot at the Wedding more than I actually did. The elements were all there, but somehow the whole never quite came together. Baumbach's latest, based on a story co-written with his wife, the great Jennifer Jason Leigh (who also has a role in the film), is somewhat shrouded in mystery; even its title isn't set. What is known is that Ben Stiller plays a man housesitting for his brother who begins to fall for his brother's assistant. It's got a cool cast, with Stiller and Leigh joined by Rhys Ifans, Greta Gerwig and rising young actress Juno Temple. This sounds like it might be Baumbach's most accessible directorial effort to date.
Life During Wartime
The coolest cast of the year has been assembled for Solondz' thematic sequel to his none more caustic Happiness. Alison Janney, Ciaran Hinds, Ally Sheedy (always so good, and gets far too little work), Shirley Henderson and Charlotte Rampling are among the most notable of the names. I know nothing about the content of this movie, and I'd like to keep it that way until I sit down to watch it. It will almost certainly be a controversy magnet.
Ricky
Francois Ozon hasn't made a bad movie yet. Hell, he hasn't even made an average one. Any new project from this amazing auteur is worth anticipating, even if it sounds as mad as this one. It apparently divides rather neatly into two; a relationship drama starring Sergi Lopez and Alexandra Lamy and a fantasy film about their child – Ricky – who has wings. If anyone else decided to make a movie about a flying baby I'd run a mile from it, but this is Francois Ozon, nothing he does is predictable, and nothing he's done so far is less than brilliant.